Het renseizoen is weer in volle gang en dat is te zien ook! Wat staan er weer een hoop toffe events voor je klaar, events die je absoluut niet mag missen. Speciaal voor jou heb ik weer de leukste (run)events van de maand mei op een rijtje gezet, deze maand zijn dat er maar liefst 16! Ook ik ben weer in Nederland te vinden voor de leukste race van mei (en van het jaar!) deze maand. Zie ik je daar?
Tip: wil je absoluut aan één van de races meedoen maar is het niet meer mogelijk een (individueel) startbewijs te verkrijgen? Kijk eens op de website, meestal is er een link naar het overdragen van startnummers. Genoeg last-minute cancels!
Zaterdag 2 mei

De Halve van Renesse – Renesse
Een hardloopwedstrijd die je 21.1 kilometer lang over een prachtig wisselend parcours brengt. De start, die plaatsvindt in het centrum van Renesse zelf, gaat o.a. door de duinen naar het strand, richting de vuurtoren, door het bos en over een oud zanddverstuivings-landschap. Geniet van de omgeving tijdens één van de mooiste parcoursen van Mei. Meedoen? Hier vind je meer.
Zondag 3 mei

Wings for life run – Breda
Wings for Life is een internationale, non-profit stichting voor dwarslaesie-onderzoek wiens missie is een behandeling tegen dwarslaesie vinden. Op 3 mei kun je jouw favoriete bezigheid combineren met het helpen van anderen: lopen voor wie dat niet kan. Wat het nóg mooier maakt: ook rolstoelers kunnen meedoen aan de World Run. Meedoen? Bezoek de website voor meer informatie. 

Zondag 10 mei

De 5 mijl van Tilburg – Tilburg
Gezelligheid en sportiviteit staat centraal tijdens de leukste run van Tilburg. Laat het publiek je op de moeilijke momenten er doorheen slepen en laat je inspireren door de duizenden toeschouwers om nog net even door te zetten. Langs het gehele parcours zijn muzikanten te vinden, klaar om Tilburg te laten dansen! Loop jij mee? Lees hier meer.
De Ronde Hoepelloop – Oude Kerk aan de Amstel
De Ronde Hoepelloop heeft zijn naam te danken aan de polder 'de Ronde Hoep', gelegen tussen Oudekerk aan de Amsterl, Abcoude, Uithoorn, Nes aan de Amstel en Amstelveen. De eerste editie vond plaats in 1985 en sindsdien is de loop een vast onderdeel geworden van de Amstel, voor iedere loper die van de prachtige natuur in de polder wilt kunnen genieten. Het is een relatief kleine loop (zo'n 750 deelnemers) maar dat maakt het juist zo leuk! Ga voor de 3.5 kilometer, de 7 kilometer, of kies voor de 'echte Ronde Hoep' van 17 kilometer. Doe jij mee? Hier lees je meer.
Woensdag 13 mei

De Alkmaar City Run by night – Alkmaar
Wil jij op de avond voor een lang Hemelvaartweekend hardlopen door de binnenstad van één van de mooiste steden van Nederland én afsluiten met een drankje en live muziek? Dan is de Alkmaar City Run helemaal iets voor jou. Loop langs de prachtige grachten, door d'Oude Stad en de mooie winkelstraten en over de horecapleinen. De start en finish zijn bij de Grote Sint Laurenskerk en het Kerkplein. Kies voor de 5 of 10 kilometer en begin Hemelvaart goed! Meedoen? Hier is de website.
Donderdag 14 mei

De Brandgrensrun – Rotterdam
'Op 14 mei 1940 om 13:27 werd bijna de gehele oude binnenstad van Rotterdam in nog geen 15 minuten weg gebombardeerd door de Duitsers. Naar schatting 900 mensen kwamen om en 80.000 Rotterdammers werden dakloos. Het bombardement op Rotterdam betekende de overgave van Nederland in de tweede wereldoorlog. Uit respect lopen we 75 jaar later op dezelfde datum de Brandgrensrun.' De Brandgrensrun, die wordt georganiseerd door de Rotterdam Running Crew, volgt hetzelfde principe als alle andere runs van deze lopers in hart en nieren: het hardlopen om de sport, niet om het winnen. 'Deze race is geen wedstrijd en eindtijden zijn onbelangrijk. Het is een evenement dat mensen verbindt en dat draait om de beleving en genieten; van het hardlopen en van de stad.' De loop, die ongeveer 12 kilometer lang zal zijn, zal zeker een loop zijn die je niet snel zult vergeten. Meedoen of meer weten? Inschrijven kan hier. 
De Loop van Leidsche Rijn – De Meern
Op 14 mei vindt de Loop van Leidsche Rijn plaats, een run die vooral bekend staat om de geografische ligging van Leidsche Rijn langs de Limes (grens Romeinse Rijk) en zijn Romeinse historie. Kies voor de 5-, 10-, 15- of 21 kilometer en haal de Romeinse kracht in je naar boven. Ook in de voetsporen van de Romeinen treden? Hier is de website.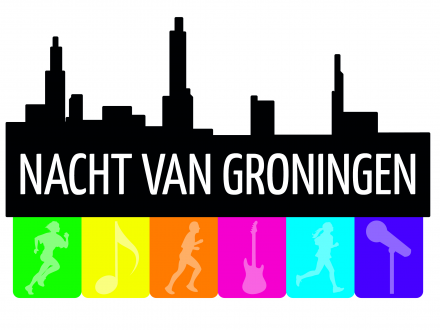 De nacht van Groningen – Groningen
De Nacht van Groningen is meer dan alleen een hardloopevenement. Fun en entertainment maken de Westerkade een gezellige plek waar je samen met vrienden, kennissen en familie kunt genieten van sport en fun. Ga voor de 5-, 10-, of 15- kilometer, of meer: voor de fanatiekelingen is er ook de halve marathon van 21,1 km! Voor ieder wat wils. Meedoen? Dat kan hier.

Bike2Run – Vlissingen
De Bike2Run race is een hardloopevenement zoals je hem nog nooit gezien hebt. Deze wedstrijd is namelijk voor duo's! De race bestaat uit een hardloopsamenspel tussen fietser en loper waarbij je gedurende heel het parcours bij elkaar blijft en, wanneer je wilt, wisselt van positie. Het plezier en enthousiasme dat het omstebeurt aanmoedigen met zich meebrengt en vooral de wilskracht om het samen, als een team, te willen volbrengen, is wat deze race onderscheidt van andere races. De finish behaald? Dan gaan we gelijk door naar de afterparty! Na afloop staat er een heerlijke barbecue op je te wachten met heerlijke muziek. Hoe tof is dat? Meer weten? Kijk dan even op de website.
Zaterdag 16 mei

De Leiden Marathon – Leiden
De tienduizenden toeschouwers die de duizenden lopers naar de finish toeschreeuwen, de vele vrijwilligers en muziekbandjes die fanatiek langs de zijlijn staan zorgen elk jaar weer voor een geweldig evenement in Leiden. Qua afstanden is er voor ieder wat wils. Ga jij voor de 5 kilometer of hele marathon (verschil moet er wezen!) op zaterdag? Klik dan hier.
We Run Amsterdam Nike – Amsterdam
Ik lieg niet als ik zeg dat dit de meest gezellige run is van het jaar: de sfeer, de lopers, het publiek. Iedereen is in een geweldige mood en vaak al ver van te voren aanwezig op locatie. Bij deze 10 kilometer race gaat het namelijk niet alleen om het hardlopen zelf, maar om de belevenis; zowel voor als na de race is er genoeg te doen rondom het event en is het vooral dé manier om kennis te maken met je mede-hardlopers. Runninglau komt er dan ook speciaal voor terug uit Spanje. Zie ik jou daar? Klik dan hier. 

De Breakout Run – "De Maashorst" in Schaijk
De Breakout Run is dé ultieme Obstacle Run met hindernissen. Op het moment dat alle deelnemers zich verzameld hebben bij het startterrein is er geen weg meer terug! Samen met vele andere 'gevangenen' wordt het tijd om in opstand te komen en uit te breken uit deze zwaarbewaakte gevangenis. Buiten de gevangenispoort is het tijd om aan de vluchtroute te gaan beginnen. Ga jij voor de 8 of 6 kilometer? Inschrijven kan hier. 
Zondag 17 mei

De Leiden (halve) Marathon
Is de hele marathon nog een beetje te hoog gegrepen maar wordt de 5 kilometer te makkelijk voor je? Ga dan voor de halve marathon op zondag, of doe de 10 kilometerloop door Leiden. Met al het publiek en de duizenden toeschouwers is succes gegarandeerd. Meer weten? Dat kan hier.
De Marikenloop – Nijmegen
De Marikenloop was mijn eerste officiele loop. Wat kan ik me dat nog goed herinneren! Met een heerlijk parcours op zowel de 5 als de 10 kilometer maakt dat het de perfecte race is om een record te verbreken. Oh, en het feit dat het een pure lady's race is maakt het natuurlijk nóg leuker: waar je ook gaat of staat, je ziet overal fleurige en enthousiaste vrouwen. Girl power! Op de website vind je meer informatie.
Zaterdag 23 mei

De Strong Viking Run – Spaarnwoude (nabij Amsterdam)
Als je dacht dat er in Nederland geen heuvels zijn heb je het mis! In het 19 km parcours zitten maar liefst 600 hoogtemeters, voor de échte bikkels onder ons. Tevens is de Strong Viking Hills Edition is gekozen tot beste obstacle run van Nederland en is er de keus uit maar liefst 3 afstanden: 7, 13 en 19 km. Is zelfs de 19 kilometer niet genoeg voor je? Dan is de Iron Viking misschien wat voor jou. Deze run is maar liefst 42 km met 100+ obstacles. Als je nog liever even wat langer in leven blijft, zou ik over die laatste nog maar eens héél goed nadenken. Meedoen? Dat kan hier.
Zondag 24 mei

De Ronde van Ilpendam – Ilpendam
Deze mocht niet ontbreken op het lijstje. Ik zelf, als Purmerendse, weet maar al te goed hoe mooi Ilpendam en de polders rondom Ilpendam wel niet zijn. Mijn hele halve marathon training (klinkt dat even leuk) bestond dan ook uit routes uitgestippeld rondom en dóór Ilpendam. De Ronde van Ilpendam is een wieler, hardloop, tourfiets en wandel evenement dat elk jaar op eerste pinksterdag gehouden wordt. De route brengt je door het prachtige Noordhollandse landschap en dan met name door de gemeente Waterland waar Ilpendam deel van uitmaakt. Neem een kijkje in mijn renroutes en ren mee! Meer weten? Dat kan op de website.
Natuurlijk zijn er nog talloze kleine evenementen, georganiseerd door bijvoorbeeld jouw lokale atletiekvereniging, die ik niet heb genoemd. Ik screen altijd alle runs en probeer de leukste eruit te plukken. Heb ik een must-run 'run' gemist deze maand? Schroom dan niet om een reactie achter te laten, dan plaats ik hem er met liefde voor je bij.
Aan welke startlijn zie ik jou verschijnen?
Liefs,
Lau
Dit vind je misschien ook wel interessant: